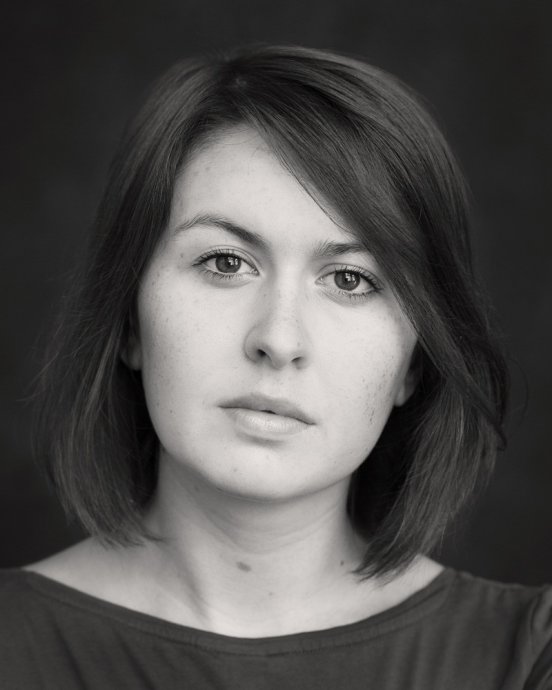 Acting Profiles / Alumni 2018
Niamh McAllister
Student
Info
Hair

Medium length red

Height

5' 7"

Eyes

Brown

Nationality

Irish

Natural Accent

Irish - Northern

Agent

Lisa Richards, info@lisarichards.ie
---
Experience
Lir Academy Training
Bachelor in Acting - 2018
Productions
The Last Five Years
Cathy
Cyle Conley

Merrily We Roll Along
Gussie Carnegie
Ronan Phelan

Dalliance
Frau Binder/A Soprano
Hilary Wood

The Winter's Tale
Gaoler/Archidamus/Time
Nona Shepphard

The Caucasian Chalk Circle
Grusha
Tom Creed

Is This It? (devised)
Rose
Veronica Coburn

The Cripple of Inishmaan
Kate
Maisie Lee

Thyestes
The Fury
Annabelle Comyn

Love's Labour's Lost
Rosaline
Hilary Wood
Other Experience
Berthode Eternal Love (In Extremis), directed by Philip Crawford (Lyric Theatre Belfast, Drama Studio)
Miss Hannigan, Annie, Grand Opera House, Belfast
---
Skills
Stage combat
Certified Rapier and Dagger and Unarmed Combat
Accents
Good ear for accents. Belfast, Donegal, Irish - Standard, Cork, Irish - West, Midlands, North Dublin, South Dublin, RP, English - Standard, Estuary English, Cockney, Yorkshire, Manchester, Liverpool, Welsh, Scottish, American - Standard, New York.
Dance
Proficient at Contemporary and Musical Theatre.
Basic Period, Waltz, Charleston, Tango, Foxtrot, Cha-Cha, Polka, Salsa and Line-Dancing.
Singing
Soprano. Classical and Musical Theatre to Grade 8.
Flute (Grade 4), ukulele (Basic) and Music Theory (Grade 5). Full UK driving licence.
---