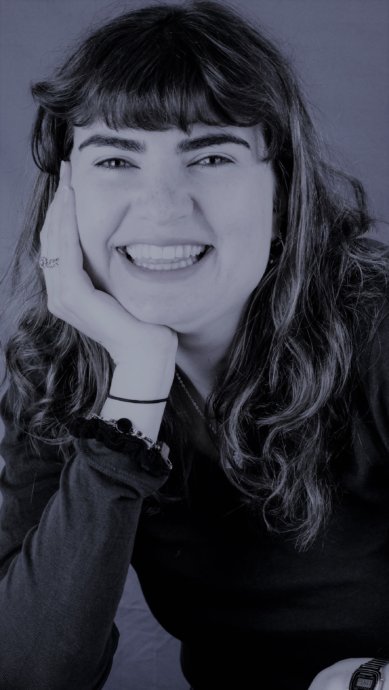 MFA Profiles / Theatre Directing / Current Students
Ursula McGinn
Experience
Lir Academy Training
MFA Theatre Directing - 2022
Other Experience
Ursula McGinn is a theatre-maker; originally from Kildare, she is now based in Dublin. She works as a director, facilitator and stage manager, producing theatre for all ages. She strives to foster a creative process that prioritises collaboration and dialogue between artists and audiences alike.
Ursula is Co-Artistic Director of Bombinate Theatre, an award-winning theatre company, creating plays and workshops for families and young audiences, most notably "Half Light" and "Susie and the Story Shredder".
She regularly collaborates with organisations and companies such as Run of the Mill, MALAPROP, Dublin Youth Theatre and Super Paua. She has directed youth theatres around the country and is currently the artistic director of PlayActing Youth Theatre in Celbridge, Kildare.
Ursula graduated from Trinity College Dublin in 2017 with a BA in Drama and Theatre Studies.
She is the secretary of Theatre for Young Audiences Ireland (TYAI) - the national association representing and supporting organisations and individual artists working in Theatre for Young Audiences. She is an alumna of Dublin Youth Theatre.

Ursula's recent directing credits include "Goodnight Egg" (Bombinate Theatre, digital release 2021), "The Windstealers" (Dublin Youth Theatre, 2021) and "What You Will" (Carlow Youth Theatre, VISUAL Carlow, 2019).

Her recent assistant directing credits include: "Rescue Annie" (Lauren Shannon Jones & Eoghan Carrick, Dublin Fringe Festival 2021), "Before You Say Anything" (MALAPROP, Dublin Fringe Festival 2020) and "Susie and the Story Shredder" (Bombinate Theatre, National Tour 2019, Dublin Fringe 2018).
Her associate directing credits include: "Infinity" (Vaults Festival 2019, winner of the First Fortnight Award at Dublin Fringe 2018) and "Summertime" (Murmuration, Dublin Fringe Festival 2018).
---