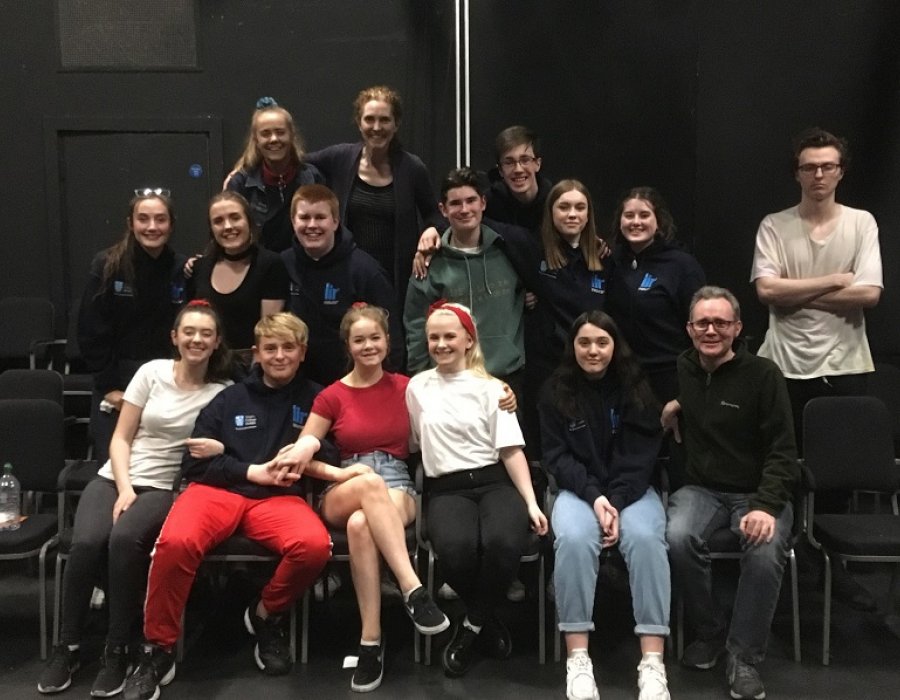 Junior Academy Showcase 2019
Junior Academy 2019
On Saturday 27th April 2019 participants on Junior Academy completed their course which culminated in two showcases open to family and friends. For the past week the 14 young actors have been rehearsing their production of Three by Harriet Braun directed by Lir Academy tutor Iseult Golden. The students started their journey with The Lir Academy in September and have been attending acting, movement and voice classes each Saturday for the past eight months.
Participants on this year's Junior Academy were Abigail McCormick, Aisling Doherty Madrigal, Ella O'Callaghan, Hannah Rose Noble, Ella Pepper, Enya Donohue, Kate O'Toole, Luke Barron, Luke Cummins, Matilda Magner, Oskar Smith, Samuel Ferrie, Shane McAllister and Sophie O'Neill.
Junior Academy is open to talented individuals aged 15 - 17 years old. It starts each year in September and finishes around Easter. Applications are now open for entry onto Junior Academy starting September 2019.