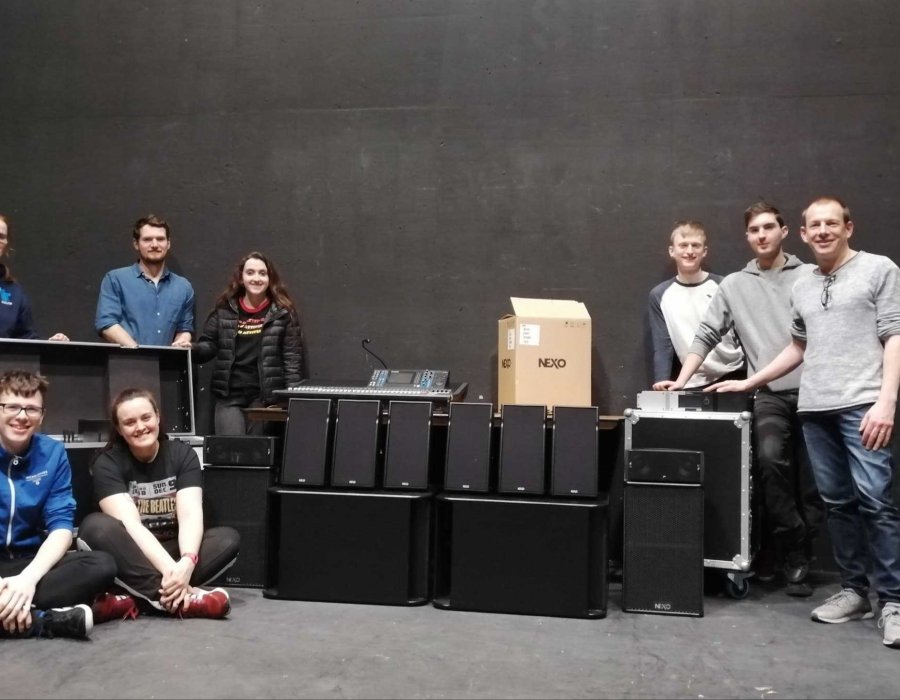 New Technical Partner - NEXO
The Lir Academy is pleased to announce an exciting new partnership with ground-breaking sound design company, NEXO, an extension of the existing collaboration with Yamaha, NEXO's parent company.
NEXO has been designing ground-breaking sound reinforcement solutions at its Parisian headquarters since 1979. The company's pioneering technology, innovative designs and sonic excellence have enhanced live events across the globe for decades, gaining the respect and trust of sound professionals everywhere. We're delighted to state that The Lir Academy can now be added to the list of training facilities that use this impressive equipment to train the next generation of sound designers and technicians.

In line with The Lir Academy's mission to provide highly specialised training in technical theatre, NEXO has generously agreed to supply state of the art sound equipment and facilitate ETC (Education Training Certification) sessions in sound engineering to the Bachelor in Stage Management and Technical Theatre students and the MFA Stage Design students.

"NEXO is a company that is committed to excellence in sound and we are delighted to collaborate with them. This partnership means that Lir Academy students will have access to state of the art sound equipment and training. All of the technical students will benefit from this and it is especially positive for students specialising in sound. They will enter the industry with practical knowledge and experience in a whole range of NEXO's excellent and innovative systems." Barry Conway, the Director of Technical Training at The Lir Academy, on our collaboration with NEXO.