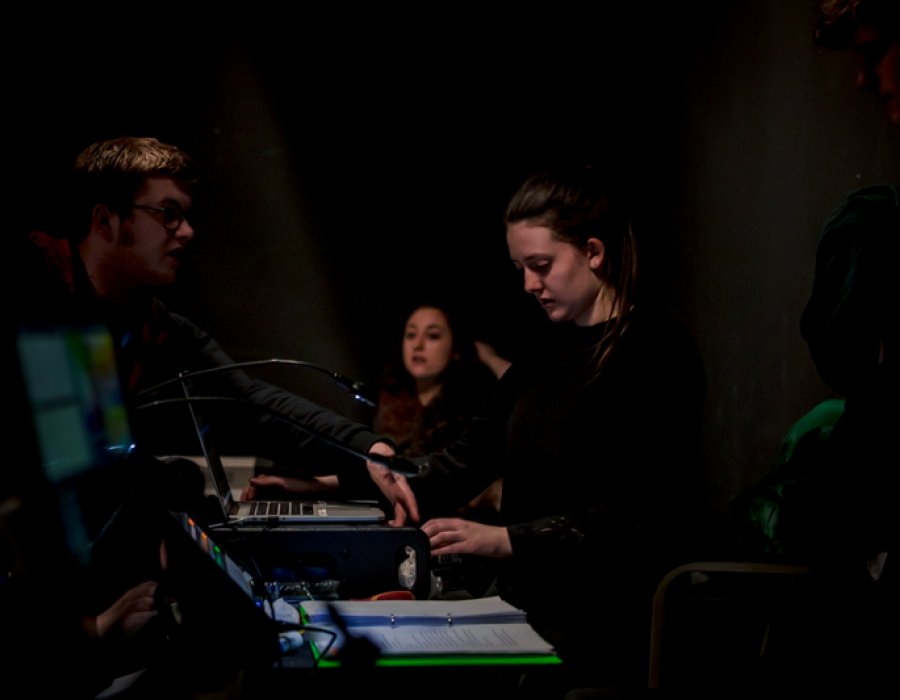 Working on Stage Workshop at The Lir Academy
The Lir Academy is excited to collaborate with three local schools as part of a new series of Stage Management and Technical Theatre Workshops
The Working on Stage Workshops (WOW) have been designed for students who have been involved with school, youth theatre or community led productions and have a keen interest in everything that happens behind the scenes.
Over the course of two hours, core tutors from The Lir Academy will deliver a workshop covering stage management, lighting design, sound design, prop making and costume.
The students will get the chance to learn about the research process and technical details that go behind bringing a show to the stage and what they can expect from studying the 3-years Bachelor in Stage Management and Technical Theatre degree here at The Lir Academy.

Looking forward to welcoming students from The Highschool, Rathgar on Wednesday, 1st May and Larkin Community College and Belvedere College S.J on Friday, 3rd May.