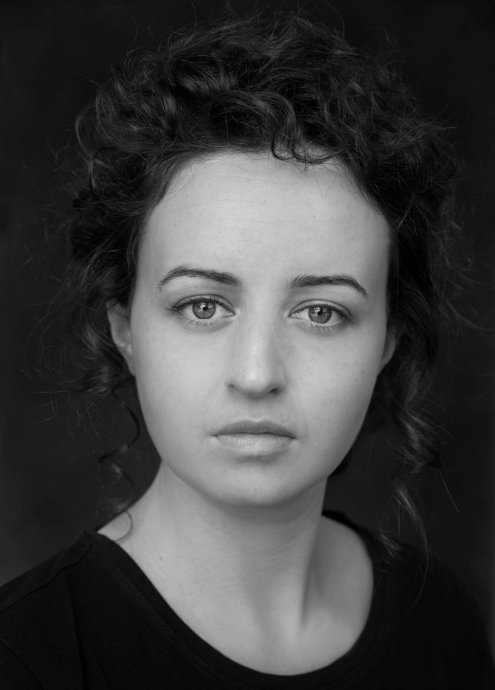 Acting Profiles / Alumni 2016
Adele Gribbon
Interests
Youth and Community Work, Middle Eastern Culture, Costume and Fashion Design, World Faiths and International Politics, Cycling, Modern Art.
Student
Info
Hair

Long, curly, brown

Height

5'

Eyes

Hazel

Nationality

Irish/British

Natural Accent

Belfast

Agent

Lorraine Brennan Agency (Ireland) - info@LBMactors.com, Warren Bacci, Top Talent Agency (UK), admin@toptalentagency.co.uk
---
Experience
Lir Academy Training
Bachelor in Acting - 2016
Productions
I am a Camera
Frau Schneider
Hilary Wood

The Provoked Wife
Mademoiselle / The Tailor
Lynne Parker

The Cradle Will Rock
Sister Mister / Doctor's Attendant (ensemble)
Wayne Jordan

Buddleia
Youth 1 / Patricia / PJ
Tom Creed

Given the Day (devised)
Molly Reilly
Louise Lowe

Sharon's Grave
Trassie Conlee
Conall Morrison

Agamemmon
Clytemnestra
Wayne Jordan

As You Like it
Celia
Hilary Wood

The Lady from The Sea
Bolette
David Horan

The Seagull
Arkadina
Hilary Wood
Other Experience
Television Credits include:
BBCNI/RTE: Stirling Productions: 6 Degrees- Series 2 and 3 (Samantha)
BBCNI/RTE: Stirling Productions: Scúp- Series 1 (Marja)
Theatre Credits Include:
Millennium Forum, Derry: Snow White and the Seven Dwarfs: Dancer
---
Skills
Stage combat
Certified Rapier & Dagger and Unarmed (IDCA).
Accents
Natural Belfast Accent, Standard English, RP, Estuary, Cockney, Yorkshire, Manchester, Standard Scottish, Standard Irish, Dublin, Kerry, General American, Southern American, Eastern European, Middle Eastern.
Dance
Ballet, Tap, Jazz
Basic: Period, Foxtrot, Waltz, Tango, Cha-Cha, Polka, Salsa, Line-Dancing.
Singing
Mezzo Soprano

Other
Circus Skills: tight-wire, trapeze, silks
Full Clean Driving Licence
---