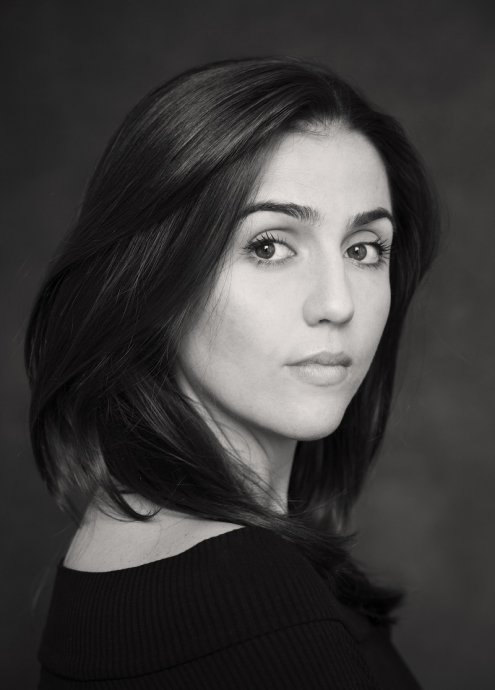 Acting Profiles / Alumni 2015
Alexandra Conlon
Interests
Travelling, hiking, reading, swimming, basketball, yoga, music, theatre & film.
Student
Info
Hair

Long brown

Height

5' 7"

Eyes

Brown

Nationality

Irish

Natural Accent

Dublin

Agent

Lorraine Brennan Management info@LBMactors.com
---
Experience
Lir Academy Training
Bachelor in Acting - 2015
Productions
My Child
Woman
Annabelle Comyn

Terrarium (Short Film)
Natalie
Conor McMahon

O Go My Man
Elsa
Tom Creed

Troilus and Cressida
Paris
Nona Shepphard

Tarry Flynn
Molly Brady
Wayne Jordan

Coop (Devised)
Kelly Stephens
Louise Lowe

The Tinker's Wedding
Mary Byrne
Oonagh Murphy

Oedipus
Chorus Leader
Wayne Jordan
Other Experience
New York Conservatory of Dramatic Arts - Summer Acting Training Programme
London Drama School - Guildhall grade 8 & ATCL diploma
---
Skills
Stage combat
Certified rapier & dagger and unarmed (IDCA).
Accents
Good ear for accents including: Dublin ( South & North ), Cork, Galway, Northern Irish, Belfast, Donegal, Standard English, RP, Cockney, Yorkshire, Liverpool, Newcastle, Standard Scottish, Standard Welsh, Traveller, French, Italian, Spanish, South African, Standard American, New York, Boston, American Southern States, Australian.
Dance
Period, Waltz, Fox-trot, Tango, Cha-Cha.
Singing
Mezzo-Soprano, Choral/Gospel Singing.
Languages
Conversational French, Spanish and Irish
Other
Full drivers licence, Basic Horse-riding, Basic piano
---