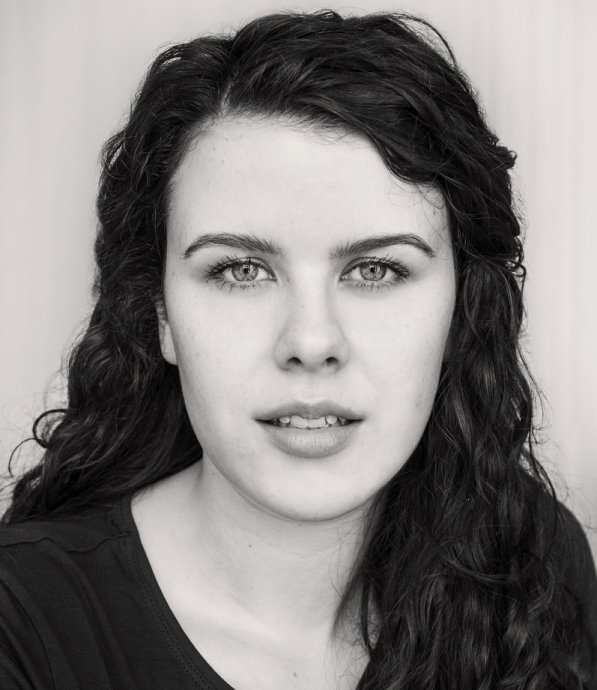 Acting Profiles / Alumni 2017
Amy McElhatton
Student
Info
Hair

Long brown

Height

5'7"

Eyes

Blue

Nationality

Irish

Natural Accent

Northern Irish

Agent

Lorraine Brennan, info@LBMactors.com
---
Experience
Lir Academy Training
Bachelor in Acting - 2017
Productions
All's Well That Ends Well
Helena
Conor Hanratty

The Skriker
The Skriker (child), Yallery Brown, Barwoman, Fair Fairy, Hag, Businessman, Black Dog, Blue Man
Tom Creed

Children of the Sun
Melanya Borisovna Kirpicheva
Lynne Parker

Three Winters
Maša Kos
David Horan

Omertà (devised)
Bridie Griffin
Louise Lowe

Portia Coughlan
Portia Coughlan
Annabelle Comyn

Iphigenia at Aulis
Chorus
Wayne Jordan
Other Experience
Abigail Williams, The Crucible, directed by Sister Aengus Fitzpatrick
Liz Morden, Our Country's Good, directed by Philip Crawford (Lyric Theatre Belfast, Drama Studio)
---
Skills
Stage combat
Certified Rapier & Dagger and Unarmed (IDCA).
Accents
Northern Irish, Belfast, Donegal, Standard Irish, Cork, West of Ireland, Midlands, North Dublin, South Dublin, RP, Standard English, Estuary, Cockney, Yorkshire, Manchester, Liverpool, Scottish, General American, Southern American and New York.
Dance
Proficient at Irish dancing, Set dancing, Contemporary, Jazz, Hip-Hop.
Basic: Period, Foxtrot, Waltz, Tango, Cha-Cha, Polka, Salsa and Line-Dancing.
Singing
Soprano
---