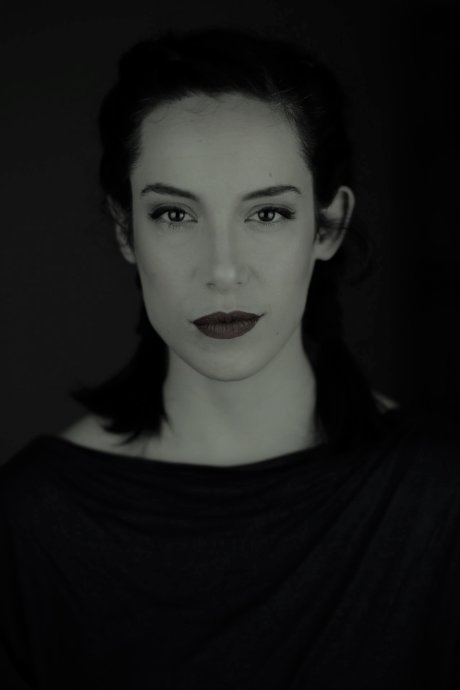 MFA Profiles / Theatre Directing / Alumni 2021
Eftychia Spyridaki
Experience
Lir Academy Training
MFA Theatre Directing - 2021
Other Experience
Eftychia has worked as a professional actor, director, assistant director and dramaturg in Thessaloniki, Greece for the past 8 years. She served as an associate actor and assistant director in many theatre productions of the National Theatre of Greece, the National Theater of Northern Greece and in independent theatre productions, with two participations in the Athens & Epidaurus Festival.
In 2018, she adapted and staged an original production of Stratis Mirivilis' classic novel Those in the Tomb, which led to participating in the European Venice Open Festival for Young Artists. Eftichia's adaptation and direction of Sylva (based on Thomas' Korovinis' The Round of Death)is her first professional production and has been staged in many different theatre venues in Thessaloniki and will continue its journey in 2021 touring Greece. She also co-adapted and assistant directed a stage adaptation of Carlo Goldoni's Servant of Two Masters at The National Theater of Northern Greece, which played to sold-out audiences from 2019 until 2020.

Eftychia holds a Bachelor from the Drama School of Northern Theatre of Greece where she was trained as a professional actress and a Bachelor of Theater Studies with an integrated Master of Arts from the Aristotle University of Thessaloniki. Her studies have also provided her with knowledge on Drama in Education and she has worked as a drama educator for 5 years in Leisure Activity centres, conservatories and in productions of theatre for young audiences. She is the co-founder of the 09 Group Theater and co-creator of its independent theatre productions in Greece such as Bertolt Brecht's The Good Person of Szechwan and Luigi Pirandello's Tonight We Improvise

Her academic and research interests include Drama in Education for children, staging ancient greek tragedy and raising awareness for social and political issues on stage. She maintains special interests in ensemble theatre, documentary theatre, literary adaptation, and magical realism.
---