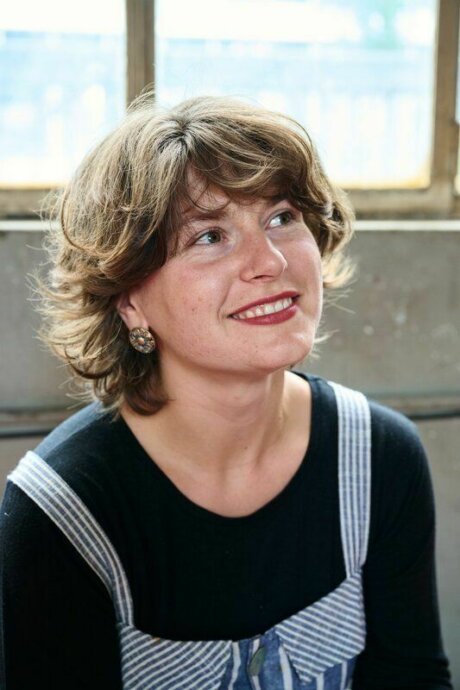 MFA Profiles / Theatre Directing / Current Students
Friederike Karpf
Experience
Other Experience
Friederike grew up in Richterswil next to the Zurich-Lake, in Switzerland. During secondary school she first discovered acting as a passion and has been acting, directing and participating in various functions in theatre ever since.
In 2018, Friederike began her Bachelor in Theatre Theory at the University of Bern (Unibe). In 2019, Friederike staged the play "Abraumhalde" commissioned by Stuthe, Student Theatre Zurich. The production was invited to the Bern Student Theatre Festival (BeSTival) in 2021.
In September 2020, Friederike began her Master's degree in Theatre at ZHdK, Zurich School of the Arts. She staged her first youth theatre piece "chli Wiebitte?!" an adaptation of The Little Prince, commissioned by Ohool Kinder-und Jugendtheater Affoltern am Albis. This production was followed in November 2021 by a staging of "The Odyssey" for the same association. In October 2021 "Abgehoben" was directed by Friederike, again commissioned by Stuthe, Student Theatre Zurich.
In February 2021, Friederike founded the transdisciplinary art collective projekt. vakuum with four other young artists. The collective produced the short film "Vakuum" shortly afterwards. In October 2021, the collective performed their play "Schichten" as part of the Kulturbrugg Festival. In January 2023 projekt vakuum devised their play "Tanken". An updated, translated version of "Tanken" went for a full run on the Edinburgh Fringe in August 2023.
In March 2022, Friederike became a self-employed theatre pedagogue and has since been accompanying theatre projects for the City of Zurich's School and Culture Department. Furthermore she gives theatre workshops at the Historical Museum of Baden as part of the museum's children's and family programme.In her Theatre Practice Friederike is interested in collaborative, immersive, transdisciplinary and transectional, political work, involving new writing, physical theatre, audience participation and sound design.
---