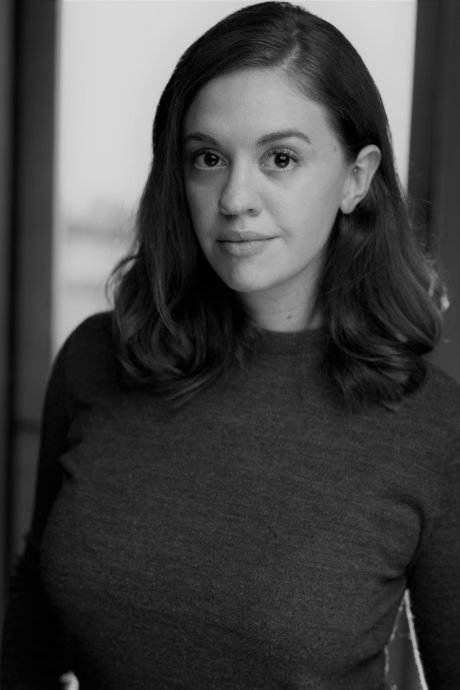 MFA Profiles / Theatre Directing / Alumni 2021
Holly Griffith
Experience
Lir Academy Training
MFA Theatre Directing - 2021
Other Experience
Holly worked as a professional director, actor, and writer in Tucson, Arizona for the past 8 years. She served as an Artistic Associate at The Scoundrel & Scamp Theatre, where her directing career emerged. There, she adapted and staged an original production of Antoine de Saint-Exupery's The Little Prince, which earned an Arizona Daily Star Mac Award nomination for Best Director. Holly's direction of Brian Friels' Lovers Pt. 1 and This Girl Laughs, This Girl Cries, This Girl Does Nothing earned similar nominations. She also co-adapted and assistant directed a new stage adaptation of Herman Melville's Moby Dick at The Rogue Theatre which played to sold-out audiences in January 2020.


Holly was a Resident Actor at The Rogue Theatre, where she appeared in a wide variety of plays over 7 years. She has played roles by Shakespeare, Chekhov, Brecht, Edward Albee, Martin McDonagh, Marina Carr, Arthur Miller, Tom Stoppard, Jez Butterworth, Mary Zimmerman, and many more. Her role as Maureen in The Beauty Queen of Leenane earned a Carmen Award for Best Lead Performer, and her roles as Harper Pitt in Angels in America and C in Three Tall Women earned Arizona Daily Star Mac Award nominations for Best Actress.

Holly holds a Master of Arts in English Literature from the University of Arizona. She maintains special interests in ensemble theatre, literary adaptation, magical realism, and dance.
---