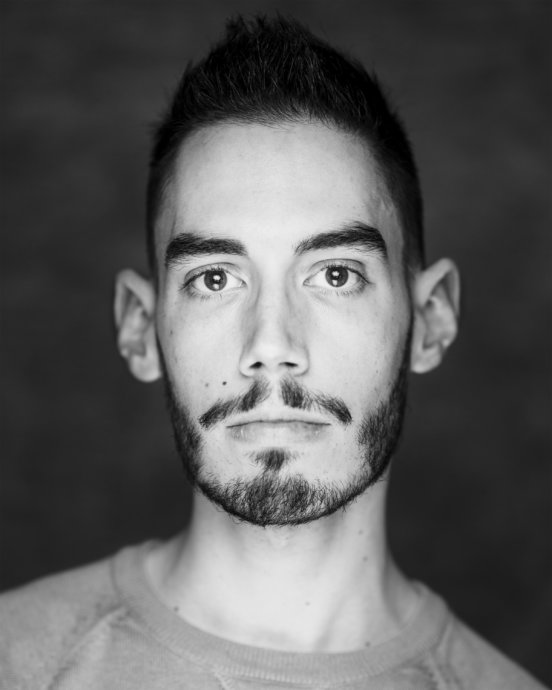 MFA Profiles / Stage Design / Alumni 2020
Israel del Barco
Experience
Lir Academy Training
Productions
Image of an Unknown Young Woman
Lighting Designer
Other Experience
Israel has been working as a lighting designer and programmer since 2011. He has participated in more than 50 productions over the years including theatre, concerts, musical theatre, dance and festivals as a lighting designer/technician/operator and programmer, set and video design in Brazil. In 2017 he moved to Ireland to start his first year in the MFA in Stage Design (part-time). In 2019, he worked for six months as a lighting technician and operator with electronic music festivals in the Netherlands, Germany and Belgium. Some of the productions he has been involved with:

Lighting designer, Nataleluia 2011- 2018, First Baptist Church of Curitiba (Annual Christmas Performances)
Lighting designer, O Natal do menino maluquinho. Directed by Jo Braska.
Lighting designer, Natal de Kolody. Directed by Jo Braska.
Lighting programmer, Joinville's International Dance Festival (2015-2016)
Lighting designer, Les Miserables. Directed by Luana Zeglin.
Lighting programmer, Merry JWTweetmas. J. Walter Thompson Agency.
Lighting, set and video designer, Amilis. Directed by Graciella Nadal.
---
Skills
Lighting (design, rigging, programming, operation). ETC EOS Ion, Element and Nomad consoles, GrandMA 2 and 3, Vectorworks 2019+2020, Lightwright, Resolume Arena, Adobe After Effects, Adobe Illustrator, Adobe Indesign, Adobe Premiere, Adobe Photoshop, Microsoft Office Suite qualifications, Windows and Mac Operating Systems.
Certificate in Manual Handling Training, AIST Stage Pass Qualification, Kumon Mathematics Method Certified Student (2011).
---