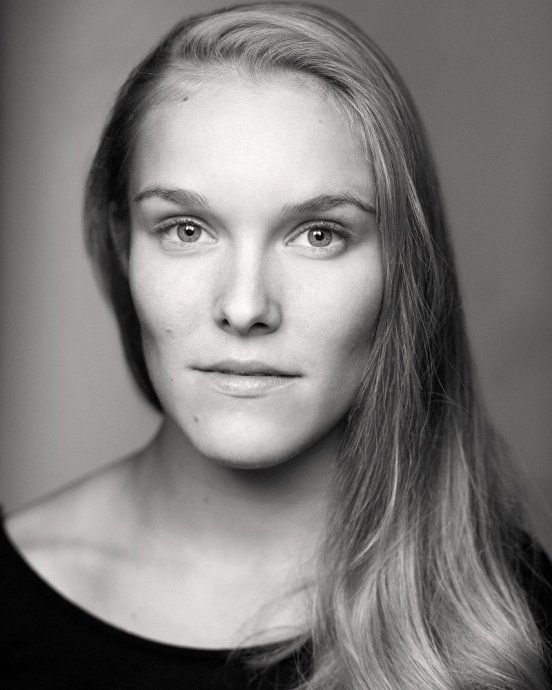 Acting Profiles / Alumni 2017
Lucy Johnson
Interests
Fencing, athetics (triple jump, hurdles and running), swimming, yoga, musical composition and arranging, dressmaking and drawing.
Student
Info
Hair

Long, blonde

Height

5'8"

Eyes

Blue

Nationality

British/Irish

Natural Accent

Standard English

Agent

AM Actors - alan@amactors.com
---
Experience
Lir Academy Training
Bachelor in Acting - 2017
Productions
The Events
Claire
Nicola Murphy

Much Ado About Nothing
Beatrice
Ronan Phelan

The Skriker
The Skriker (American woman), Green Lady, Yallery Brown, Businessman, Blue Man, Rawheadandbloodybones, Granddaughter
Tom Creed

Children of the Sun
Nazar
Lynne Parker

Three Winters
Old Karolina Amruš
David Horan

Omertà (devised)
Cissie Whelan
Louise Lowe

Portia Coughlan
Blaise Scully/Stacia Doyle
Annabelle Comyn

Iphigenia at Aulis
Messenger (Pamela)
Wayne Jordan
Other Experience
Six Month Acting in Musical Theatre Course (The Oxford School of Drama)
---
Skills
Stage combat
Certified Rapier & Dagger and Unarmed (IDCA) - (Distinction in both), Certified Basic Single Sword and Basic Unarmed (APC) - (1st in both).
Accents
Good ear for Accents. Standard Irish, Dublin North, Dublin South, Irish Midlands, RP, Cockney, Estuary, Yorkshire, Standard Scottish, Standard American and Australian.
Dance
Period Dance, Modern, Ballet, Waltz, Foxtrot, Tango, Salsa, Line Dancing and Musical Theatre.
Singing
Soprano (classically trained)
Language
French (basic)
Other
Fencing-Epee (highly skilled: Irish International Team), gymnastics, skiing, full driving licence, PADI certified Open Water Diver, piano (distinction in Grade 8, ABRSM), harp (Grade 5, ABRSM) and farm skills (dairy).
---