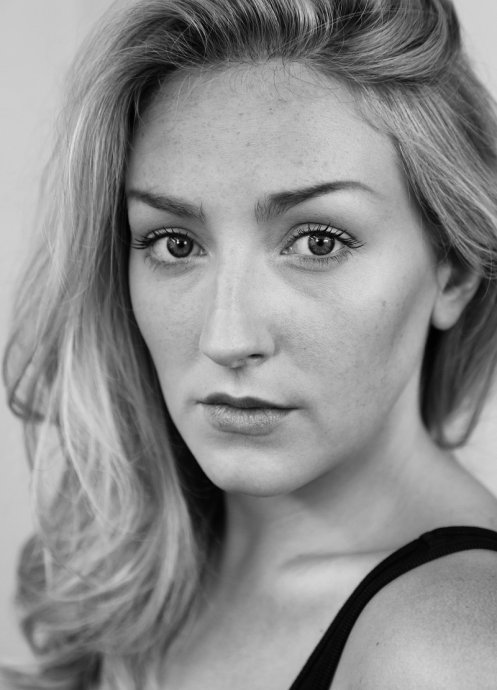 Acting Profiles / Alumni 2015
Sarah Morris
Student
Info
Hair

Long blonde

Height

5' 2"

Eyes

Green

Nationality

Irish

Natural Accent

Dublin

Agent

First Call Management, Maureen McGlynn, info@firstcallmanagement.ie
---
Experience
Lir Academy Training
Bachelor in Acting - 2015
Productions
Living Quarters
Helen Kelly
Conall Morrison

Terrarium (Short Film)
Becky
Conor McMahon

Northern Star
Peggy Barclay/ Cecily Hamill/ Mary Ann McCracken
Lynne Parker

Troilus and Cressida
Pandarus
Nona Shepphard

Tarry Flynn
Mother Flynn
Wayne Jordan

Sticky's Last Night (Devised)
Amo/ Danika
Annie Ryan

The Plough and the Stars
Mrs. Gogan
Annabelle Comyn

Oedipus
Jocasta
Wayne Jordan
Other Experience
RTE radio 1:
Wanted kidney (Voice over)
Short Film:
Wine
Electra -Clytemnestra -The Cuckoo's Nest
Nona-The Player Queen-The Civic Theatre
---
Skills
Stage combat
Certified rapier & dagger and unarmed (IDCA).
Accents
Standard Irish, Cork, Kerry, Northern Irish, Galway, South Dublin, Standard English, Estuary English, London, Liverpool, Manchester, RP, Standard American, New York, American Southern States.

Dance
Tap, Contemporary, Jazz, Ballet, Foxtrot, Tango, Polka, Period Dance
Singing
Contralto

Sarah has recently been awarded Best Actress for her role as Nannie in "The Lost O'Casey", an ANU Production at the Irish Times Irish Theatre Awards 2019.

---