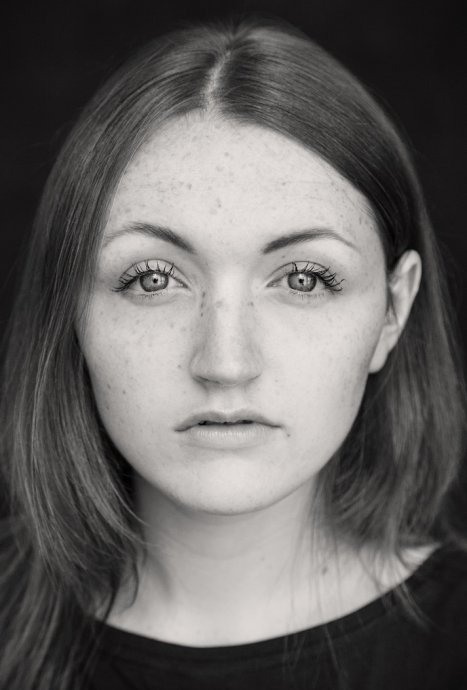 Acting Profiles / Alumni 2017
Shannen Turner
Student
Info
Hair

Mid-length, brown

Height

5'2"

Eyes

Blue

Nationality

English

Natural Accent

Estuary English

Agent

Nolan Muldoon Agency - info@nolanmuldoonagency.com
---
Experience
Lir Academy Training
Bachelor in Acting - 2017
Productions
Yen
Maggie
Jack Reardon

Much Ado About Nothing
Margaret
Ronan Phelan

The Skriker
Lily
Tom Creed

Children of the Sun
Antonovna
Lynne Parker

Three Winters
Dunja King
David Horan

The Garden
Little Girl
Mikel Murphy

Katie Roche
Amelia Gregg
Oonagh Murphy

Iphigenia at Aulis
Queen Clytemnestra
Wayne Jordan
Other Experience
Vittoria, The White Devil, directed by Caroline Byrne (Central School of Speech and Drama showcase).
The Witch, Into the Woods, directed by Robbie McGovan.
Wendy Darling, Peter Pan, directed by Robbie McGovan.
Marina, Pericles, directed by Scott Le Crass.
---
Skills
Stage combat
Certified Rapier & Dagger and distinction in Unarmed (IDCA).
Accents
Good ear for accents including; Standard Irish, Dublin, South Dublin, Cork, Sligo, Belfast (Northern Ireland), Standard Scottish, RP, Standard English, London, Cockney, Manchester, Liverpool, General American, New York and Southern America.
Dance
Foxtrot, Polka, Basic Waltz, Cha-Cha, Tango, Line-Dancing and Salsa
Singing
Alto
Other
Static and flying trapeze (beginner), aerial (trained performer), full UK driving licence, guitar (beginner), horse riding (beginner) and piano (beginner).
---