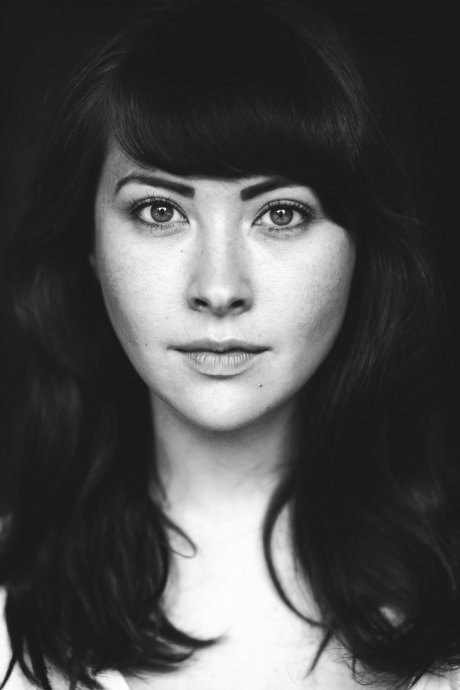 Acting Profiles / Alumni 2014
Vanessa Emme
Interests
Literature, film, travel, yoga, nutrition, cookery, dance, swimming, creative writing, animals.
Student
Info
Hair

Long, brown

Height

5'8"

Eyes

Green

Nationality

Irish

Natural Accent

Standard Irish

Agent

The Artists Partnership-roger@theartistspartnership.co.uk
---
Experience
Lir Academy Training
Bachelor in Acting - 2014
Productions
Antigone
Antigone
Annabelle Comyn

The Sin Eaters (Devised)
Joanne
Louise Lowe

Scenes from The Big Picture
Sharon Lawther
Nona Shepphard

Bold Girls
Marie
Selina Cartmell

The Night Season
Maud
Rachel West

Into the Woods
Florinda, Sleeping Beauty
Tom Creed

Pains of Youth
Desiree
Wayne Jordan

Kaleidoscope (short film)
Ruth
Rob Burke
Other Experience
Theatre: Linda (The Bride), Stags & Hens, dir: Ronan Wilmot.
Minnie Powell , The Shadow of a Gunman, dir: Ronan Wilmot.
Film: Wendy, The Anti-Love Pill (short), dir: Karl Argue
Shadow Girl, The Shadows (feature, dir: Colin Downey.
Amanda, Every Second Sunday (short), dir: Simon Hubbard.
Louise, The Inside (feature), dir: Eoin Macken.
Sara Owens, Outside of Heaven (feature), dir: Eamon Burke.
Elizabeth, Ghostwood (feature), dir: Justin O'Brien.
---
Skills
Stage combat
Certified rapier& dagger and unarmed (IDCA)
Accents
Good ear for accents including: Galway, Cork, Dublin, South Dublin, Northern Irish, Belfast, Donegal, Standard English, RP, Cockney, Northern English, Standard Scottish, Standard Welsh, West Country, French, German, Standard American, New York, American Southern States, Australian.
Dance
Irish, Ballet, Jazz, Hip Hop, Belly Dancing, Period, basic Ballroom
Language
Conversational German, Basic French.
Singing
Alto
Other
Full driving license, piano (Grade IV), basic guitar, netball player, proficient swimmer.
---