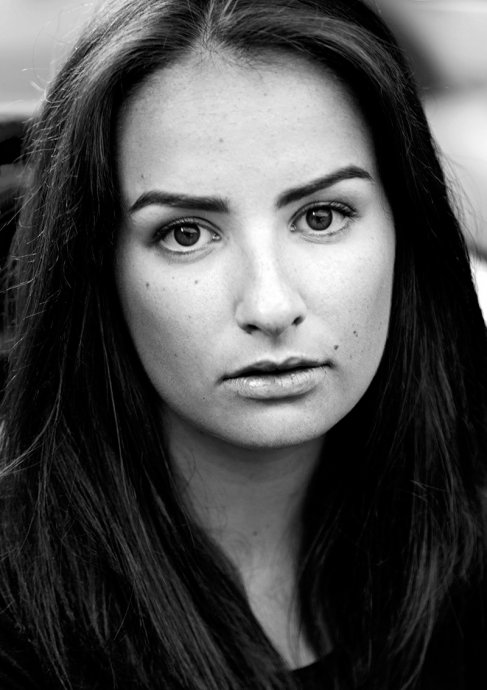 Acting Profiles / Alumni 2014
Sophie Jo Wasson
Student
Info
Hair

Brown, straight, long.

Height

5'4"

Eyes

Brown

Nationality

British/Irish

Natural Accent

Modern Dublin-Irish

Agent

Susannah Norris, Susannah Norris Agency, susannah@susannahnorris.com
---
Experience
Lir Academy Training
Bachelor in Acting - 2014
Productions
Antigone
Ismene/Eurydice
Annabelle Comyn

The Poor Little Boy With No Arms (Devised)
Bridie/Fydimpna/Child/Baby/Donkey/Chorus member
Mikel Murfi

Scenes from The Big Picture
Theresa Black
Nona Shepphard

Bold Girls
Cassie
Selina Cartmell

Twelfth Night
Viola
Hilary Wood

Into the Woods
The Witch
Tom Creed

The Clearing
Susaneh Winter
Annabelle Comyn

Homemade (short film)
Homeless Girl
Mark Sheridan
Other Experience
Theatre: Chicago, Velma Kelly, Chatroom, Eva, Dublin Fringe Festival 2008.
Film & TV: "32A" (Film; 2005), Ruth Murray, Official selection Berlinale 2007 and Winner Best Debut Feature Film, Galway Film Fleadh 2006, "The Clinic" ,Madison O'Brien (Series 5; 2007 and series 7; 2009), "Val Falvey TD", Student
Voiceover: Role of the Child RTE documentary
---
Skills
Stage combat
Certified rapier & dagger and unarmed (IDCA).
Accents
North Dublin, South Dublin, Standard Irish, Cork, Galway, Belfast, Derry, Donegal, Standard English, RP, London, Mancunian, Standard Scottish, West Country, West Midlands, Standard American, New York, Southern American, Australian, French, Italian, German, Spanish.
Dance
Basic dance training in Ballroom, Period, Street and Jazz Modern. Some experience in Contemporary Dance
Language
Conversational French and Irish
Singing
Mezzo-Soprano
Other
Horse riding to a low intermediate level. Full drivers licence.
---