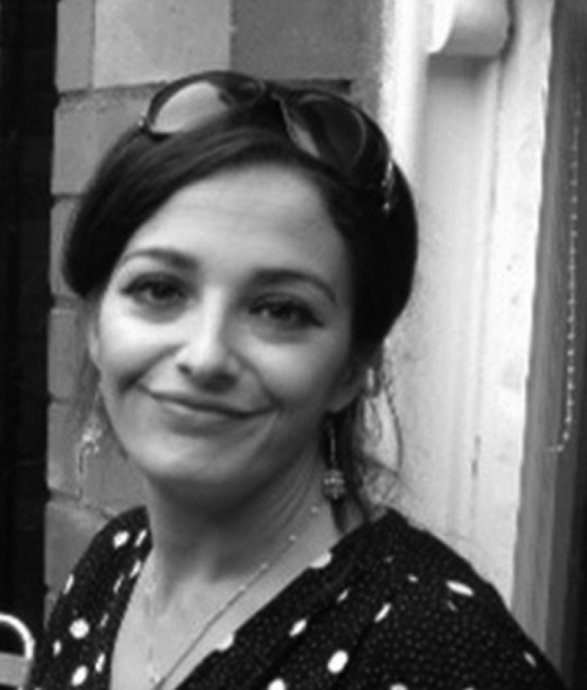 MFA Profiles / Playwriting / Alumni 2015
Vittoria Cafolla
Experience
Lir Academy Training
Other Experience
Vittoria's play 'Raiders of the Lost Story Arc' premiered at the Belfast Film Festival in April 2011. Based on a transcript of the story conference between Spielberg, Lucas & Kasdan, it will shortly be produced in San Francisco.
In January 2011, her short radio piece Egg-timing was produced by BBC NI and directed by Eoin O Callaghan as part of the BBC's 360 Scriptwriting Festival. Vittoria often collaborates with Skewiff Theatre Company:The Waiting Room was produced during The Belfast Fringe Festival in late 2010, and her rehearsed reading of 'The Ex Files' was a hot pick at the Pick'n'mix Festival at the MAC in 2011. She edited the transcript of 'The Agony & Ecstasy of Steve Jobs' for Skewiff in the Cathedral Quarter Arts Festival 2013. It toured to the Eargail Arts Festival later that year. Also in 2013, her tiny found play 'Some Stag Injuries Take Longer Than 8 Weeks To Heal, You Know' was selected to be performed by Uncommon Nonsense in the Royal Court upstairs bar.
She is a member of Agent160 Theatre Company, an all female theatre company set up to combat the 17% statistic. With them her play 'The Last Word' toured to London, Cardiff, & Glasgow, and was programmed for Belfast Festival At Queens in 2012. She also had a monologue performed with Agent 160 during the nationwide event, Fun Palaces,in the Wales Millennium Centre on October 4th & 5th 2014. She is currently writing for a new Sky TV show.
---