Postgraduate Degrees
MFA Theatre Directing
1 year / 2 years
The Master in Fine Art Theatre Directing programme is the first entirely practised-based master's programme of its kind in Ireland. Applications for 2024 are now open with a deadline of March 31st, 2024.
Apply Now
Course Information
Type:
Postgraduate Degree
Duration:
1 year, 2 years
When:
Full-time, Part-time
Questions?
Full details on the course and application can be found below.
If you have a question that requires assistance, please use the enquire button.
Overview
This programme is tailored to provide talented individuals with the necessary skills to pursue a career in the professional theatre and related industries.
In addition to the core classes and workshops, individual and group tuition from The Lir's Head of Directing will be a key feature of the training. In addition, master classes by visiting practitioners will supplement the student experience. Professional placements are a key feature of the programme and all students will showcase their work in public performances at the culmination of the course. Students can opt to take this course either part-time (24 months) or full-time (12 months).
Full-time and part-time students will take three concurrent modules in the first two terms. The final module (Module 5) will be taught in the third term and subsequent summer months (for full-time students) or in the second year of the course (for part-time students) and will culminate with a professional production staged in one of The Lir's performance studios. Term Three will be supplemented by an ongoing series of master classes from professional directors and theatre makers.
On completion of this postgraduate degree, you will qualify and graduate from Trinity College Dublin, The University of Dublin.

Read the 2023 - 24 Prospectus here.

Read about our annual award for emerging directors - applicable only to Lir graduates at this link.

Read about The Lir Academy Tutors here.

The Lir Academy continues to be guided by the HSE guidelines in relation to Covid-19. You can see more here.
Documents for application for the MFA in Theatre Directing click to
In addition to the information required on the online form, you are also required to upload a copy of each of the following:
a) a letter that outlines the applicant's theatre education and highlights the applicant's theatre directing experience to date.
b) a 'statement of purpose' that refers to the applicant's ambitions in terms of theatre directing.
c) a résumé (CV)
d) a portfolio of your work
e) a critical assessment of recently directed work
f) two references/testimonials; one from those familiar with your work and one from third-level education
APPLY FOR THE MFA THEATRE DIRECTING (BOTH FULL-TIME AND PART-TIME) VIA TRINITY COLLEGE DUBLIN AT THIS LINK.

Apply Now
Modules click to
Contemporary Theatre Practice
This compulsory module will introduce students to a range of contemporary theatre practices. It will focus on Irish and international artists and companies, with a particular emphasis on contemporary productions staged in the theatres of Dublin. The principal aim of the course is to enable students to become conversant in the styles, forms, theories and practices that constitute contemporary theatre making in Ireland and across the world. The Contemporary Theatre Practice module is shared by all Master in Fine Art students (directors, designers and playwrights).
Directing Workshop
In this compulsory module students will investigate various directing processes in a workshop format. Students will work with The Lir's Head of Directing and visiting directors, as well as professional and student actors. Students will receive both group feedback and individual tuition in the development of their craft. Workshops will cover such areas as: text and a creative world-view; developing an awareness of the professional directing context; developing an explicit, personal aesthetic; working collaboratively with actors and other artists. This module also outlines career development and provides a constructive framework for group and self critique. It introduces research skills and rehearsal etiquette by working in a professional environment. The overall aim of this module is to prepare students to direct a play in the Theatre Production Module.
Theatre Production
This compulsory module aims to enable students to apply the skills acquired in the other Modules to the development of their individual creative voice and practice, and in the direction of a theatre performance of between 30-60 minutes which will be showcased to the professional industry as part of The Lir's on-going programme of public performances and events. Each student will be individually supervised in pre-production, rehearsals, tech and public performances throughout Term Three and over the summer months. Two Assistant Director placements working alongside professional theatre directors will form a key component of the preparation for the final production.
Dramaturgy for Theatre Directing
This elective module is taught by a professional dramaturge. Its aim is to introduce students to a range of dramatic texts for the theatre with an emphasis on the dramaturgical composition of those texts. An understanding of the contexts within which those dramaturgical strategies were produced will also be fostered. This seminar-based module requires students to examine key problems related to the creation and structure of scripts for performance. Students will consider a variety of theories regarding dramatic structure, consider the research requirements of script creation, explore different approaches to script development and learn to apply a dramaturgical vocabulary to a number of case studies. Similar to the Contemporary Theatre Practice module, Dramaturgy is shared with MFA playwriting students (for whom it is a compulsory module) and MFA design students (for whom it is an elective module) and is supported by specific tutorials focusing on each individual strand of the MFA programme.
Throughout the training students will be develop skills of the practitioners of theatre other than the theatre director, with a view to them becoming proficient in and conversant with the creativity of others, and to enhance the craft of the student director by broadening their experience of theatre making. Students will explore the crafts of the actor, designer, stage manager, production manager and stage technician through workshops with teachers and professionals in the various disciplines.
Fees click to
Fees for 2023/24
Full-time fees (EU/UK)….€12,250
Full-time fees (Non-EU)…. €22,290
Part-time fees (EU/UK) €6,120 p.a.
Part-time fees (Non-EU) €12,260 p.a.
Student levis and charges... €293 (full-time,)
€225.50 (part-time p.a)


Please note, tuition fees and other charges are subject to annual review by Trinity College Dublin which may result in a fee increase each year. All students (Undergraduate and Postgraduate, EU & Non EU) on courses/programmes of study of more than one year should be aware that tuition fees and other charges (Commencement/graduation fee, Sports Centre Charge and USI levy) may be subject to increase annually. The annual revision is approved by Trinity's Committee and College Board and typically increase by approximately 3% per annum or more in any given year.

For funding opportunities see more below.
Bursaries and Scholarships click to
1. The Colm Ó Briain Scholarship
This fund will provide a scholarship of €10,000 to be awarded each year to a student on our BA in Acting or our MFA in Theatre Directing programmes. We will soon be accepting applications for this award for the coming academic year, starting in October 2024. For more information on how to apply contact us at admissions@thelir.ie by clicking here.
2. The Patricia Leggett Playwriting Scholarship
The Patricia Leggett Playwriting Scholarship is a fully paid scholarship awarded to one applicant on our MFA Playwriting course. Applications are made directly to The Lir Academy and the next round of applications for the scholarship will open in February 2024. If you you have any questions about the scholarship or are interested in applying for the next round contact us at admissions@thelir.ie or click here.
3. The Haddad Fellowship
The Haddad Fellowship includes The Lir Academy's MFA Playwriting, Stage Design and Theatre Directing courses. It is available for Brazilian students and covers the travel, living and education costs of the course for up to €35000. Applications for the scholarship open in January each year, and we advise students to apply early. Read more about the Haddad Fellowship and the eligibility criteria at this link.
4. SUSI Grant
The SUSI Grant can be accessed by EU and international students who have lived in Ireland for three out of the past five years. The grant is income-assessed and you can use the Eligibility Reckoner online to see if you qualify at this link.
5.The Lir Academy Bursary
The Lir Academy Bursary is available for EU students and it is income-assessed. Applicants can only apply for it once they have been offered a place. For more information about this contact us at admissions@thelir.ie - click here.
6. Trinity College Dublin Funding
Trinity College Dublin offers a variety of funding opportunities for EU and international students. You can read about them at these two links - here and here.
7. European Excellence Awards
A bursary towards fee costs for EU-fee status students. Applicants can only apply for it once they have been offered a place. Applications usually open in March and close at the end of June each year. If you are an EU-fee status student, you can read more about the European Excellence Awards here.
8. Higher Education Authority for non-EU/EEA countries
Each year the Higher Education Authority (HEA) run an International Education Scholarships Programme - see more here. Under the initiative, 60 scholarships will be provided for one year of study at Bachelor, Masters or PhD levels to successful candidates who have an offer of a place at an eligible Irish higher education institution. The offer is open to students from non-EU/EEA countries and is applicable to all fields of study.




MFA Theatre Directing Course Handbook 2023 - 24 click to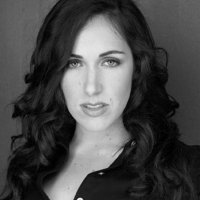 "
The MFA in theatre directing at the Lir offered me a practical, rigorous and professional based approach to developing my voice as a theatre director while at the same time supporting me as a student. The school provided me with the space to explore creatively and learn from the industries top theatre directors, designers and technicians. One of the most influential parts of the program for me was the invaluable opportunity to do an assistant directing placement with ANU productions.
Samantha Cade