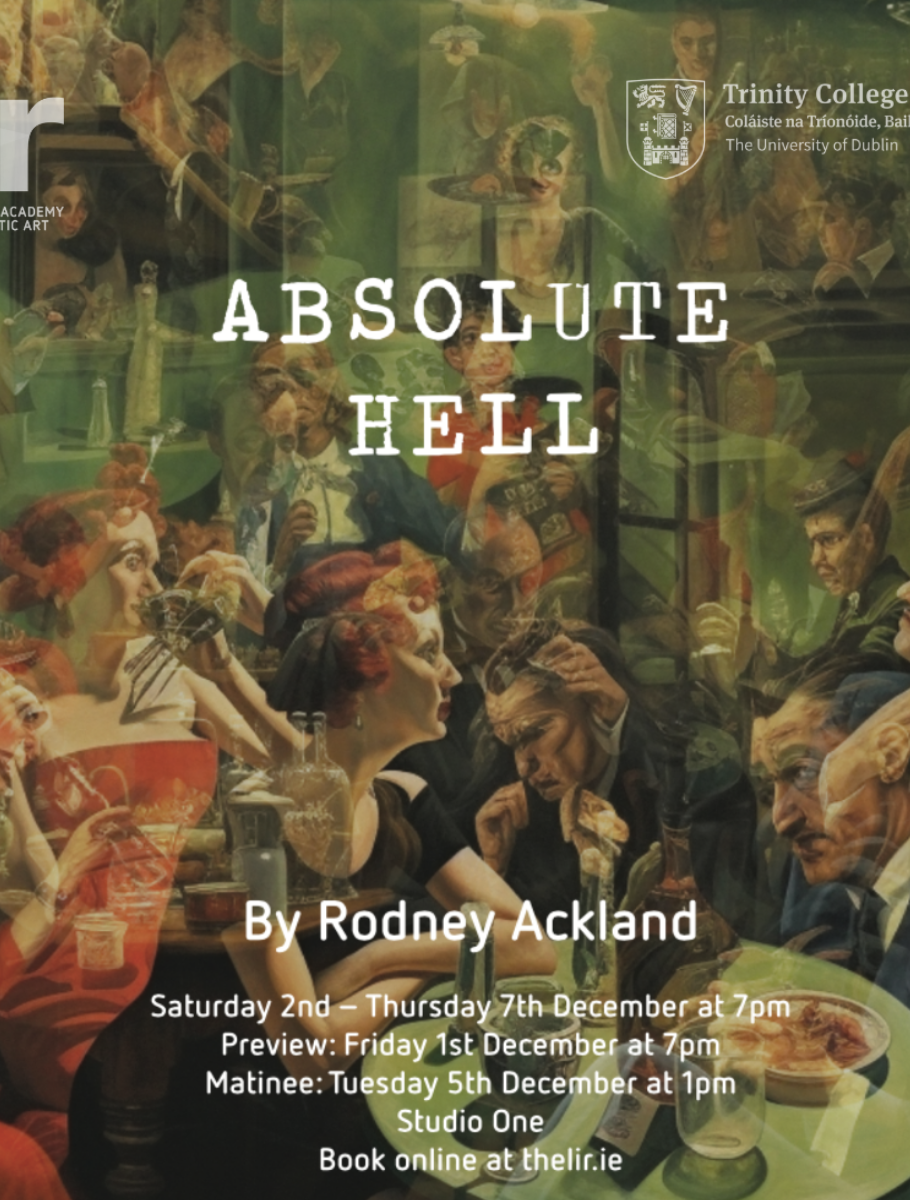 Absolute Hell
by Rodney Ackland
Box Office
If you have any further questions or wish to book over the phone, call us on +353 (0) 1 896 2559
Smoke filled rooms. Falling Rubble. Flowing drinks.
In the aftermath of WW2, devoted members of a faded Soho club drink into the darkness. La Vie En Rose offers this eclectic mix of shell-shocked libertines a temporary refuge to push away the coming dawn and drown themselves in illusion, before the harsh and inevitable break of day.
This production of "Absolute Hell" is presented by arrangement with Concord Theatricals Ltd. on behalf of Samuel French Ltd. www.concordtheatricals.co.uk
Note: The videotaping or making of electronic or other audio and/or visual recordings or streams of this production is strictly prohibited, and is an offence under the Copyright, Designs and Patents Act 1988
Freelance designer Lian Bell will host a post-show discussion with Lir graduates and show creatives Ronán Duffy and Chrysi Chatzivasileiou to discuss their design work on Tuesday, December 5th.
Suitable for 16+
Please note that this production contains adult themes. View the list of content warnings here.
If you would like to learn more, please contact boxoffice@thelir.ie.
View the show programme here.
The running time of the show is 3 hours plus an interval.
Tickets
| Concession | Standard |
| --- | --- |
| €13 | €17.50 |