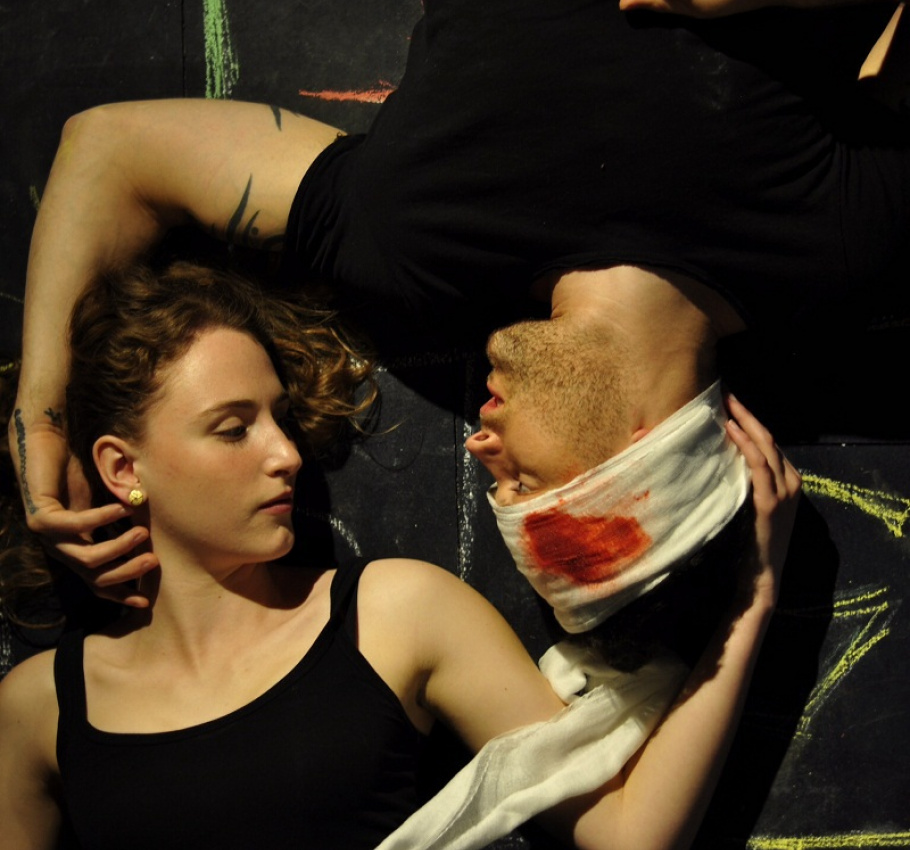 Gruesome Playground Injuries by arrangement with Josef Weinberger Plays Ltd
Performances
Please see ticket information below for dates.
Box Office
If you have any further questions or wish to book over the phone, call us on +353(0)1 896 2559
"Does it hurt?"
Kayleen and Doug have known each other for 30 years. Over the course of their friendship, they have witnessed most of each other's injuries, accidental or otherwise. Doug thinks he's indestructible. Kayleen knows she's far from it. Bound by their pain, their healing, and their propensity to self-destruct, Doug and Kayleen's relationship is tested time and again, on the playground, in bedrooms, and in hospitals.

Photography by Patrick Faulkner
Writer
Director
Set and Costume Designer
Lighting Designer
Sound Designer
Movement Director
Rajiv Joseph
Anushka Senanayake
Allegra Fitzherbert
Eamon Fox
Dylan Tonge Jones
Monika Bieniek
The Crew
CSM/DSM
Assistant Stage Manager
Chief LX
Set Construction
Sound Design Co-Ordinator
Wardrobe Supervisor
The Cast

Preview 22nd June, 6.30pm,
23rd June – 25th June, 6.30pm
Matinee 25th June, 1.00pm
Cigarette smoke effects throughout
Scenes of self harming