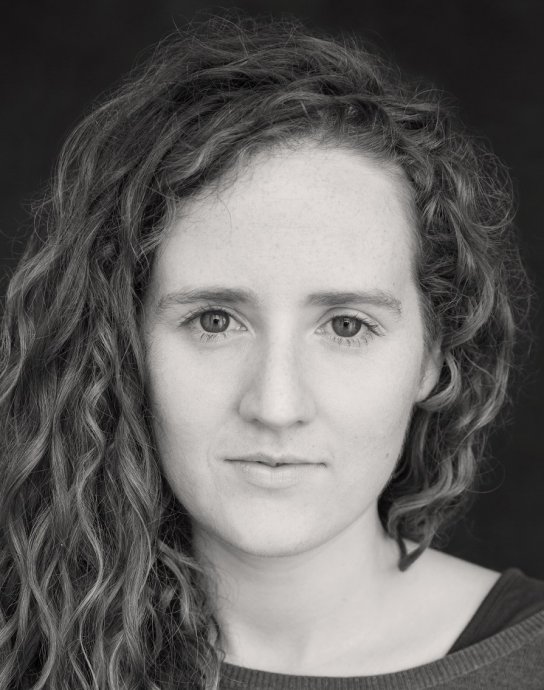 Acting Profiles / Alumni 2017
Gillian Buckle
Interests
Reading, writing, yoga, hiking, cycling, current affairs, geography and baking.
Student
Info
Hair

Long, curly, copper

Height

5'3"

Eyes

Hazel

Nationality

Irish/Canadian

Natural Accent

Neutral Irish

Agent

Gillian Buckle, gillbuckle@gmail.com
---
Experience
Lir Academy Training
Bachelor in Acting - 2017
Productions
The Ash Fire
Doris Hughes
Maisie Lee

Dead Man's Cell Phone
Jean
Julia Griffin

All's Well That Ends Well
Lefeu/Widow
Conor Hanratty

The Skriker
The Skriker (homeless woman), Woman with Kelpie, Rawheadandbloodybones, Lost Girl, Businessman, Wife with Children, Great-Great-Granddaughter
Tom Creed

Children of the Sun
Elizaveta Fyodorovna (Lisa)
Lynne Parker

Three Winters
Monika Zima
David Horan

The Garden
Annie/Ensemble
Mikel Murfi

Katie Roche
Katie Roche
Oonagh Murphy

Iphegenia at Aulis
Chorus
Wayne Jordan
---
Skills
Stage combat
Certified Rapier & Dagger and Unarmed (IDCA)
Accents
Good ear for Accents. Standard Irish, Dublin North, Dublin South, Cork, Galway, Northern Irish, Belfast, Standard English, RP, Cockney, Manchester, Standard Scottish, Edinburgh, Standard American, New York and Southern American.
Dance
Period, Waltz, Fox-trot, Tango, Cha-Cha, Polka and Line-Dancing.
Singing
Soprano
Language
Intermediate French
Other
Basic horse riding, strong swimmer, strong canoeist, guitar and basic piano.
---