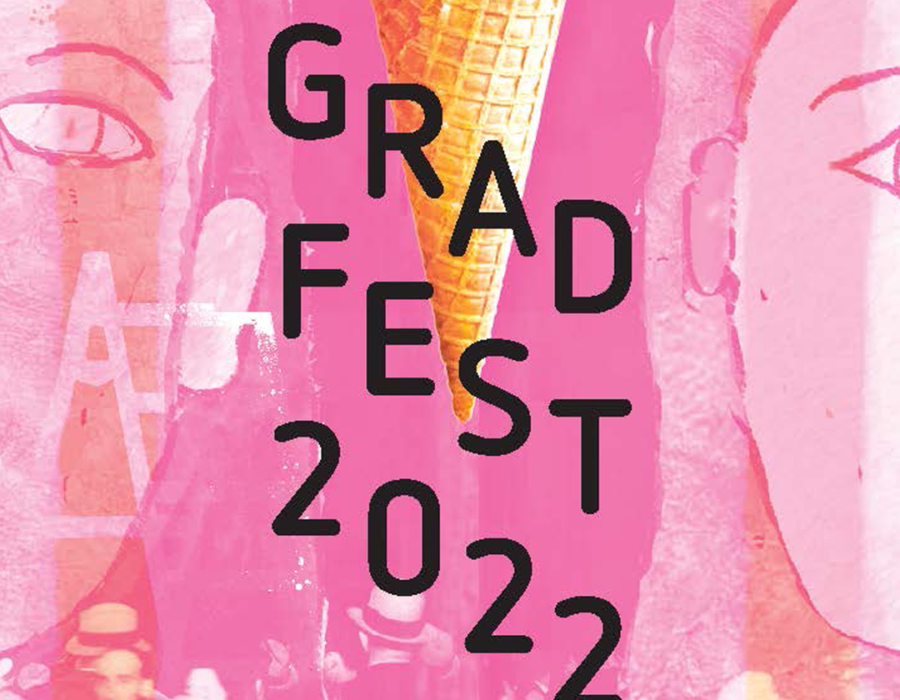 Gradfest 2022
The Lir Academy presents: Gradfest 2022 Running from August 15th - Septmeber 1st
We are delighted to announce our full programme of shows as part of Gradfest 2022. 4 shows, 4 female directors, and over 40 students over 3 weeks.
Gradfest is a collaboration of productions designed and directed by final year MFA theatre directing and stage design students at The Lir Academy.
These four plays as well as the design exhibition are a culmination of an intensive year of hands-on training in directing, set design, lighting design and costume design.
The cast of each of the productions consists of final-year acting students and these will be stage-managed and technically managed by the final-year stage management and technical theatre students.
Special offer for this year:
Book to see two or more Gradfest shows and get 30% off!
To book online simply put your tickets in your basket and the discount will automatically apply, or call box office on 01 896 2559 to book.

Whats On:
Mon 15th Aug - Thu 18th Aug 2022
After finally breaking out of the shadow of obscurity artist Mark Rothko is given the commission of a lifetime. To create a series of murals for the Four Seasons restaurant in Midtown Manhattan in exchange for thirty-five thousand dollars. And yet he stalls.
A young aspiring painter, Ken, is hired to assist him and as the two artists grapple with the task, questions surrounding the heavy burden of legacy, the meaning of art and its inevitable costs begin to surface. Threatened by the cynical reality of the art world, could Rothko's masterpiece become his downfall?.
A vibrant drama based on true events; RED is a layered portrait of the raw act of creation and the birth of an artist.
Learn more and book your tickets here
---
Tues 16th Aug - Fri 19th Aug 2022
"Their truth is always elsewhere…" - Jean-Paul Sartre
Two maids spend their evenings playacting the ritual strangulation of their employer.
But, one day, the game takes a turn and they find themselves prisoners in their own plot.
Inspired by the real-life crime of the Papin sisters, The Maids is an apocalyptic whirlwind that explores the human desire to find meaning in life.
Learn more and book your tickets here
---
Sat 27th Aug — Wed 31st Aug 2022
"At school, were you one of the girls who talked about kissing, or assessment objectives?"
Other friends have come, got boyfriends and gone. So what? Tosh and Lou have each other.
They swear they'll never be like the other girls. They refuse to sit in a narrative someone else thought up. They don't need a happily ever after - they're not interested in becoming cliches.
This is love. This is enough...isn't it?
A searing interrogation of female friendship, all its beauty, power, toxicity and contradictions
Learn more and book your tickets here
---
Mon 29th Aug — Thu 1st Sep
The estranged Lafayette family descend upon their crumbling Arkansas homestead to settle the accounts of their recently deceased Father.
As his three adult children sort through a lifetime of hoarded memories while colliding over the house's debris and debt, something is lurking just under the surface.
When disturbing discoveries surface among their father's possessions, the reunion takes a turn, the family is forced to confront the sins of their Father.