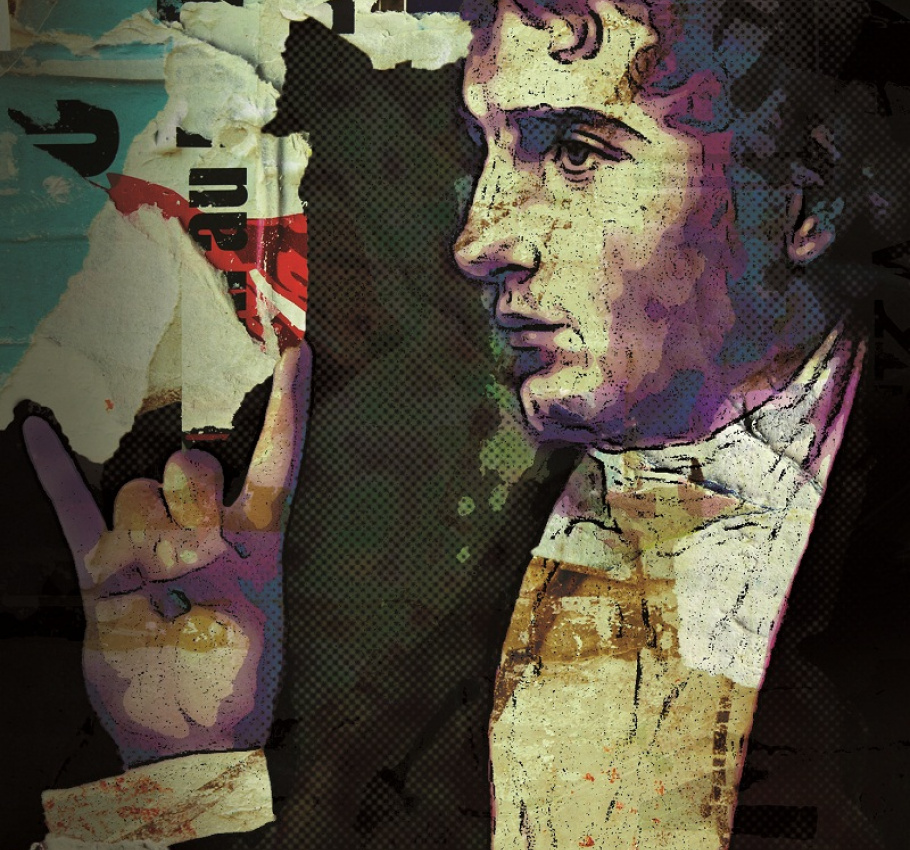 Performances
Please see ticket information below for dates.
Box Office
If you have any further questions or wish to book over the phone, call us on +353(0)1 896 2559
Northern Star, one of the plays included in Stewart Parker's "Three Plays for Ireland" is based on Henry Joy McCracken struggling to compose his final speech to the people of Belfast after the failure of the rebellion/rising. Henry Joy incorporates the seven ages of man into his speech and uses the words from great Irish playwrights including Beckett, O'Casey, Wilde and Synge to emphasise and make accessible the missed opportunities, horrors and failures of Irish history.
Director
Set and Lighting Designer
Costume Designer
Sound Designer
Hair & Make Up
Lynne Parker
Zia Holly
Joan O'Clery
Ivan Birthistle
Val Sherlock
The Cast
Henry Joy McCracken
Mary Bodle
Samuel Neilson/Girvan/Sergeant /Haslett
Peggy Barclay/Cecily Hamill/Mary Ann McCracken
Thomas Russell/Orangeman/Captain
Belle Martin/The Phantom Bride/Shanaghan
Jimmy Hope/Patrick Hamill/Atty Bunting/Croaker McFadden
Wolfe Tone/Gorman/Teeling
The Crew
Company Stage Manager
Deputy Stage Manager
Assistant Stage Manager
Chief LX
Scenic Construction
Scenic Artist & Prop Maker
Sound Design Co-ordinator
Wardrobe Supervisor

Friday 6th February - Thursday 12th February, 7.30pm
Matinee Tuesday 10th February, 1.00pm