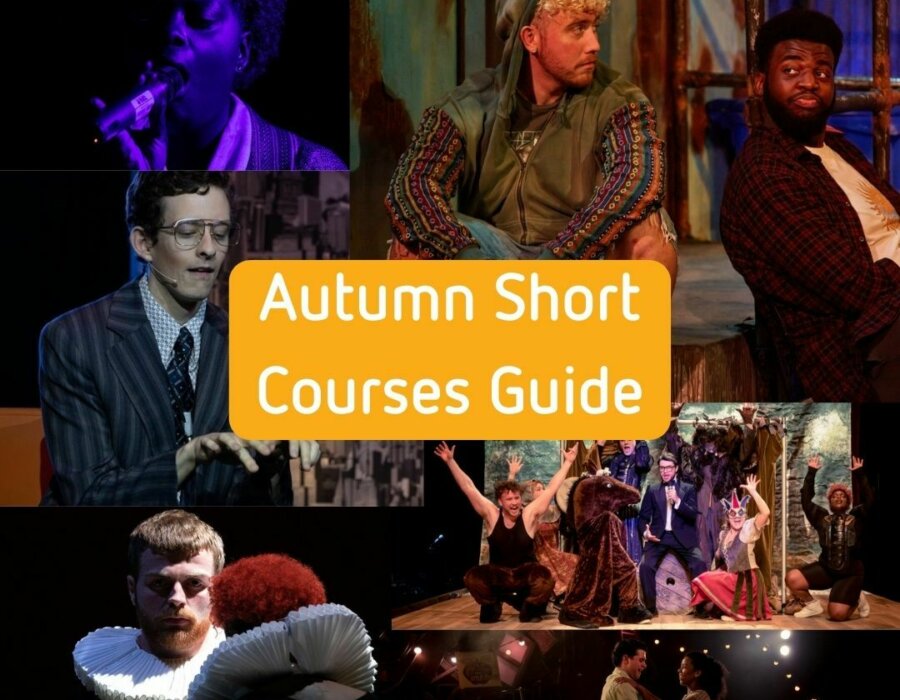 A Guide to our Autumn Short Courses
Want to act? Not sure where to start? Read our guideline to find the perfect course for you!
Whether you're a beginner just starting, an intermediate looking to advance, or a seasoned-actor just looking to tap into their creativity - we have a course for you. But with so many options it can be hard to choose, so we have compiled a list of our upcoming course, information, and suitable candidates to help you decide.
Not an actor? Don't worry - we have courses to help all kinds of creatives. Find out more below.


Introduction to Musical Theatre
If you love musicals and want to have a go yourself but don't know where to begin, this course is for you!
We offer adults with a passion for musical theatre an opportunity to develop the fundamental techniques required to perform in Musical Theatre. Taught through group master-classes and rehearsals, this intensive immersion in musical theatre will help build confidence, develop new skills and develop existing skills in a collaborative environment.
During the course students will work with a singing tutor & musical director, musical theatre director and choreographer, to develop their singing, dance and performance skills. On the final evening, the company will present a workshop performance of well-known musical theatre numbers for an invited audience of friends, families and tutors.
Course Begins: Monday, 25 Sep 2023
Type: Beginners
Duration: 10 weeks, 1 evening per week, 6.30pm - 9.00pm, Monday
When: Evenings
Ages: 18+
This Saturday course will introduce students to the fundamentals of Acting Technique for Stage & Screen. Taught by The Lir's experienced teachers you will learn the core skills every actor needs. No audition required. You can pay for this course through instalments.
The Fundamentals of Acting programme mirrors the work on our Introduction to Acting, Character Development and Screen Acting Courses with additional work on audition technique and self-taping. The course will conclude with a scene showing to invited family and friends.
Course Begins: Saturday, 23 Sep 2023
Type: Beginners
Duration: 20 weeks, Saturdays, 10.30am - 5.30pm
When: Summer, Weekends, Part-time
Ages: 18+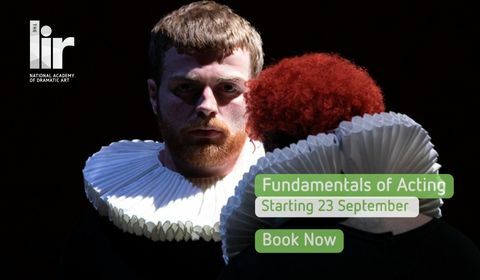 Good audition preparation is vital in order to showcase your optimum best within a very short amount of time. Typically drama school auditions last between 10 - 15 minutes so it's very important to be fully prepared and to create a good first impression, this course will offer helpful tips in achieving this.
Course Begins: Sunday, 24 Sep 2023
Duration: 1 day, 10:30am - 5:30pm
When: Weekends
Ages: 16+
Introduction to Dance
Designed for people who have never taken a dance class before, the dance instructor will teach not only the basic moves but the styling and rhythms of each dance so that at the end of the eight weeks, you will have the confidence to take to the dance floor.
Course Begins: Monday, 25 Sep 2023
Type: Beginners
Duration: Eight weeks, 1 evening p/w, 7.30 pm - 9:00 pm, Monday
When: Evenings
Ages: 18+