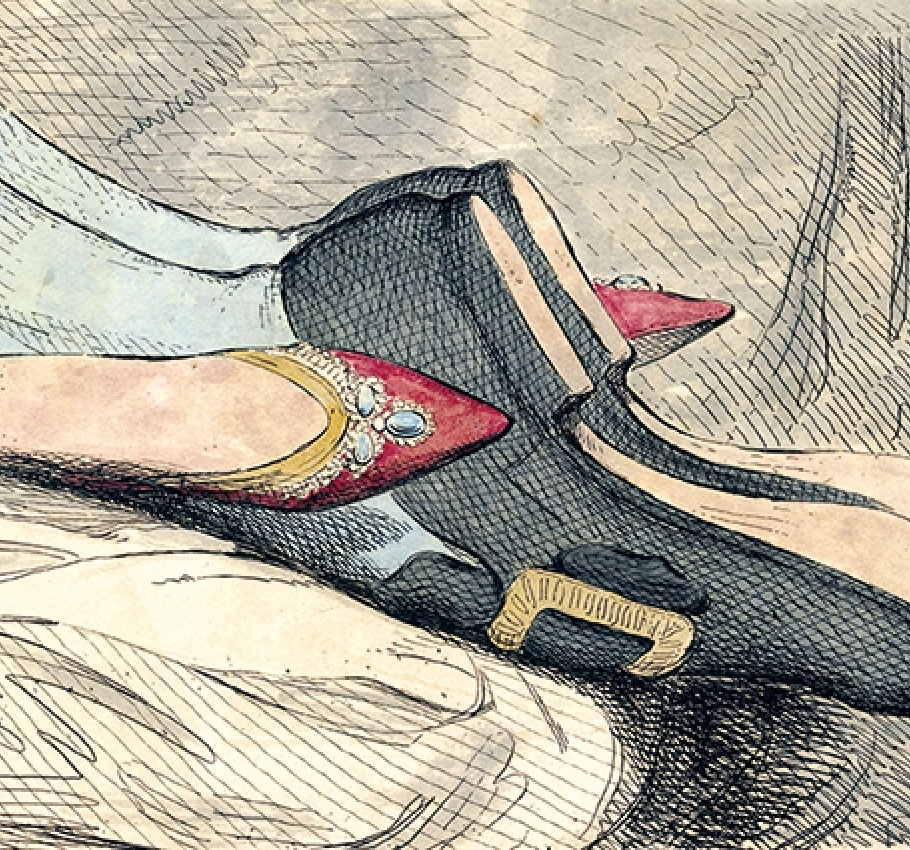 The Provoked Wife by John Vanbrugh
Performances
Please see ticket information below for dates.
Box Office
If you have any further questions or wish to book over the phone, call us on +353(0)1 896 2559
Sir John Vanbrugh's second comedy is an outspoken portrayal of sex, marriage, temptation and revenge in the 18th century. Lady Brute, the provoked wife, is hell bent on escaping the clutches of her brutish, gambling, drunken husband – a task that is becoming more and more attractive as she is pursued by the handsome young gentleman, Constant. Meanwhile, as Lady Brute's niece is falling in love with Heartfree, a professed woman-hater, the bond between aunt and niece is growing stronger.
Image © The Trustees of the British Museum
Director
Set and Costume Design
Lighting Design
Sound Design
Lynne Parker
Bláithín Sheerin
Eamon Fox
Ivan Birthistle

The Cast
Sir John Brute
Lady Brute
Heartfree
Constant
Lord Rake
Colonel Bully, Razor
Bellinda
Lady Fancyfull
Madamoiselle, The Tailor
The Crew
Company Stage Manager
Deputy Stage Manager
Assistant Stage Manager
Chief LX
Sound Design Co-Ordinator
Set Construction
Wardrobe Supervisor
Scenic Artist and Prop Maker
Dates
Friday 12th February - Thursday 18th February, 7.30pm
Matinee Tuesday 16th February, 1.00pm
Studio One